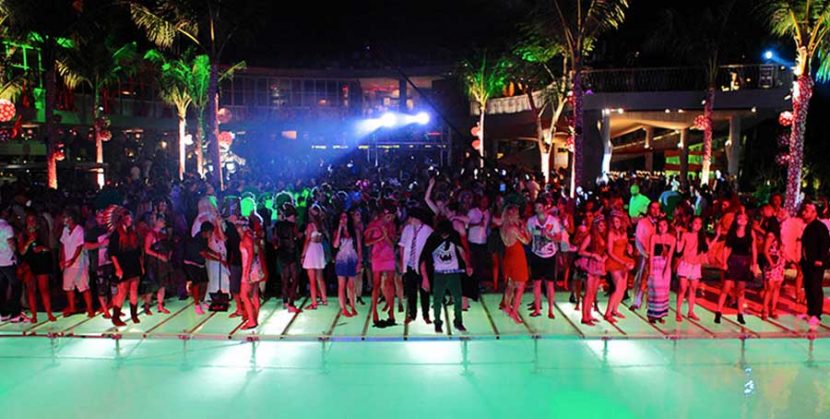 Many travellers without family commitments go to Bali with their friends, looking forward to enjoying the nightlife and entertainment, of which there is plenty. They love to party at a different club each night – or several in one night – only returning to their villas in the wee hours of the morning. Some of the best venues to find music and dancing are in the southern regions of Bali at places like Kuta, Legian, Seminyak and Butik.
Here is a list of popular places to party the night away if you are so inclined: –
The 61 Legian Entertainment Complex holds 8 clubs and pubs with Sky Club on the roof being a popular choice for many tourists. You can dance the night away, but you will need sustenance and this can be found up on the Sky Club's rooftop garden lounge with an all you can eat buffet for just 50,000 Rupiahs and free beer that keeps tourists and others coming back.
A legendary hotspot that schoolies seem to love is Bounty Ship or Bounty Discotheque as it is also known. A disco and dance floor will keep you swaying while the bar and restaurant will ensure you don't go hungry or thirsty.
If you are into chic dining with a Middle Eastern restaurant on the top floor and a nightclub underneath go to Jenj in Seminyak. The bar is in the nightclub and serves cocktails and booze.