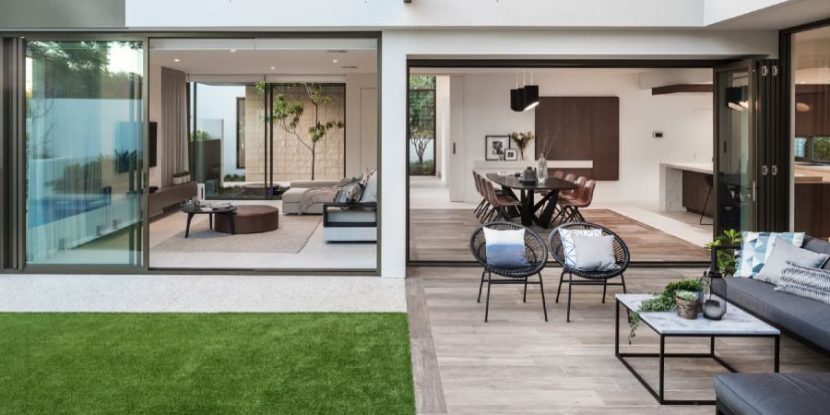 When you finally decide to come up with a new landscaping plan for your property, there's one thing that may come to mind: indoor-outdoor flow.
You want your home and outdoor area to be comfortable in their own right, but what about together? If one seamlessly flows into the other, then you get even more bang for your buck.
It's far easier to work on indoor-outdoor flow with new homes, but that doesn't mean you can't achieve it with older homes, too. With the right landscaping plan or team, it's easier than you might think.
It's All in the Decking
One of the best ways to achieve indoor-outdoor flow is with decking. Building a deck that extends from your home to your outdoor space can bridge the gap between the indoors and the outdoors with ease.
As soon as you exit your home from one of your home's exit points, you can immediately be in an area for entertainment. You can then start putting other features in place to enhance that feeling further.
A Door Do-Over
If you have a traditional entry door on your house, then you may like to look at other options to achieve indoor-outdoor flow. Many new homes built today have sliding, stacking, and bi-fold doors that open from the house to the outdoor entertainment area.