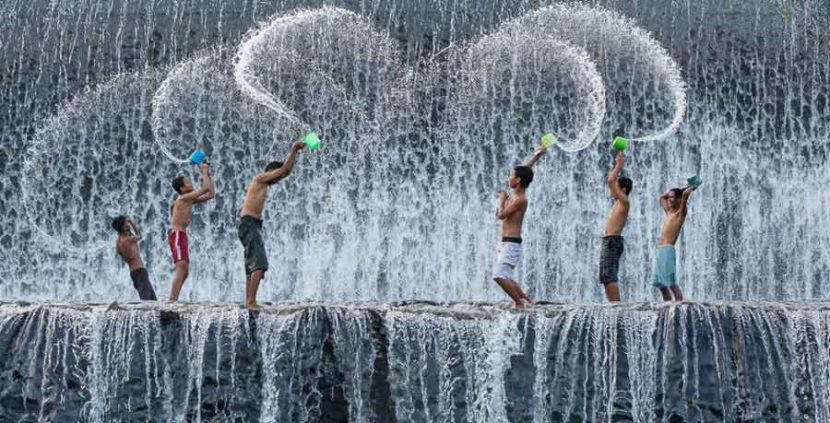 If you thought going to Bali for a holiday was all about surfing or theme parks you haven't done your research. According to the folks at luxury-villas-bali.net while it is great to book accommodation in one of the luxury holiday villas that are so close to the beach you can go surfing before breakfast, there are also other ways to have fun in Bali – extreme fun. For instance, you could go canyoning.
This is not something you do by yourself. It is important to make a booking for the tour ahead of time and you pay a small deposit by credit card at that time, with the balance due on the day. Canyoning is not only for the guys, there is an easy experience that is suitable for the whole family, so long as the children are over 8 years of age.
Canyoning takes place at Git Git Waterfalls, with 3 different grades from easy through to more difficult or advanced. The easy experience includes jumping off a 4m cliff, 4m abseiling, sliding down a natural slide and floating through natural pools in the river. Children who love the rides and waterslides at water parks should enjoy this more authentic experience.
You don't need to know how to swim because a wetsuit with flotation vest must be worn. That said, swimming makes the experience more fun and less scary if you are a child, especially. Here are some need to know points if you are interested in having this kind of extreme fun in Bali.